With more than 81 years in the business, Krispy Kreme has earned its place in the hearts of doughnuts lovers worldwide.
In Nigeria, they opened their first shop in Nigeria on Saturday, March 10th, 2018 at Ikeja City Mall and the second store on Saturday, May 12th, 2018 at Bishop Aboyade Cole Street Victoria Island, Lagos.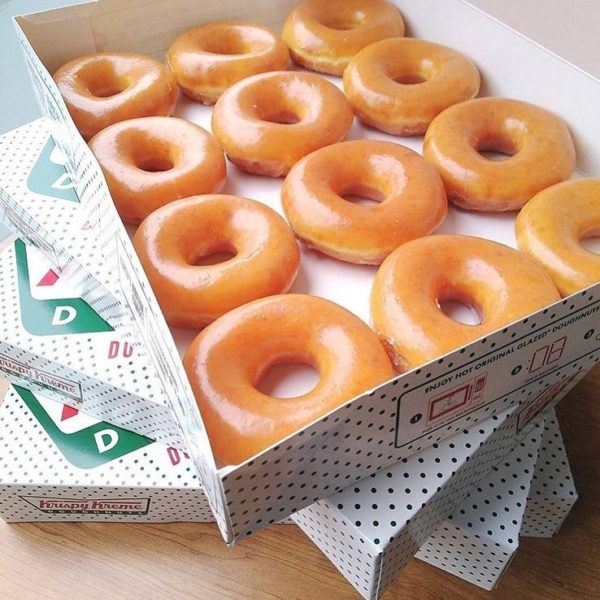 Look out for further announcements as Krispy Kreme is going to be expanding to new locations later this year. We can't wait to hear where the lucky neighbourhoods are.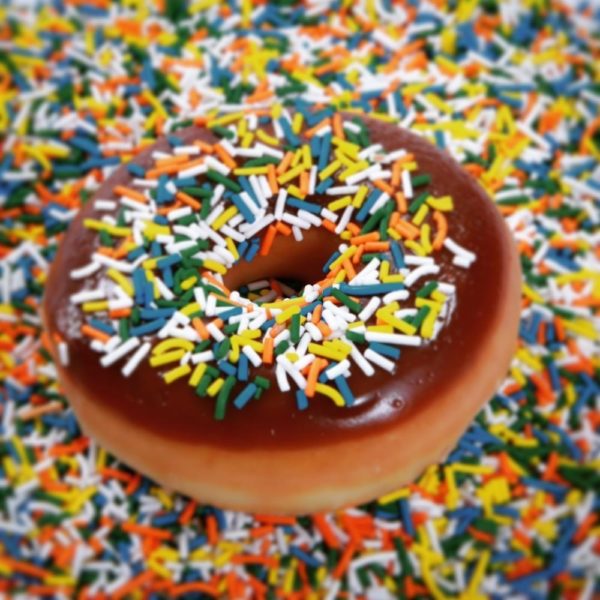 Here are 12 things you might not know about the brand Krispy Kreme.
Krispy Kreme doesn't compromise on creating joyful experiences
Krispy Kreme products on sale in Nigeria conforms to Krispy Kreme's global standards, no ifs, no buts, period. It is fundamental to their philosophy that customers in Nigeria are treated as well, if not better than anywhere else. So far, they have built the finest retail outlets in Lagos, invested in the best staff and make the most awesome doughnuts – fresh every day. Their kitchens are open for all to look into – that's why they call it a doughnut theatre.
They've kept the biggest secret for 81 years
Krispy Kreme was founded on July 13th, 1937 in Winston-Salem, North Carolina in the USA and since then it's been the same secret recipe used to date at all stores across the globe! Talk about global standards.
Dozens is a great part of their mantra
While they connect with consumers in many ways, one of the key ways they do this is through a box of doughnuts that customers excitedly share with friends, family, office colleagues, while traveling, at sporting events and during many other occasions that are a part of their customer's everyday lives. Simply stated, the dozen box is a critical vehicle for their communication to consumers and for them connecting with the brand and mission. Bring a Box. Bring the Joy.
They create the most awesome doughnut experience imaginable
The doughnut theatre, as it's called, operates in an environment where the processes are transparent, underlined by the fact that the production process in stores is open to view. In the Victoria Island store experiential tours are conducted for customers when booked and they get to enjoy the Joy that is Krispy Kreme from mixing the dough to watching it get glazed and most especially having to eat it! Fun fact, their doughnut machines have the capacity to produce over 20000 doughnuts in a day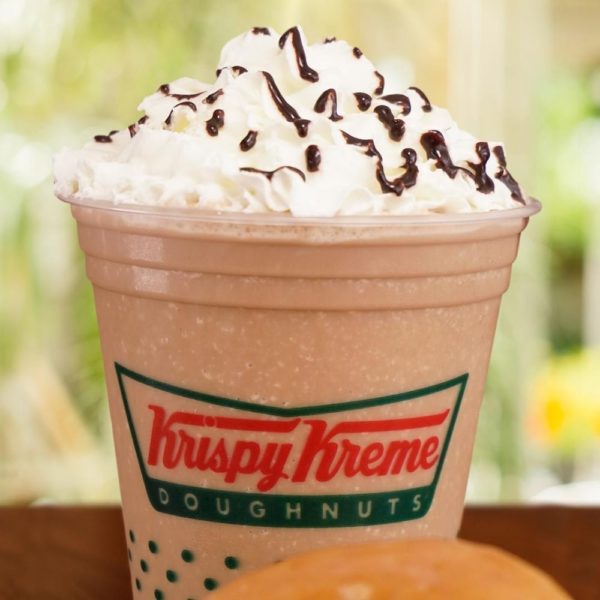 The Krispy Kreme Hotlight is the hottest light in town
Everyone knows that Krispy Kreme donuts are served best when they're fresh and hot. If you walk into a Krispy Kreme store in Nigeria and see the hotlight on, you're in for a treat! It means you get a free fresh, hot and fluffy doughnut. Who doesn't like free things?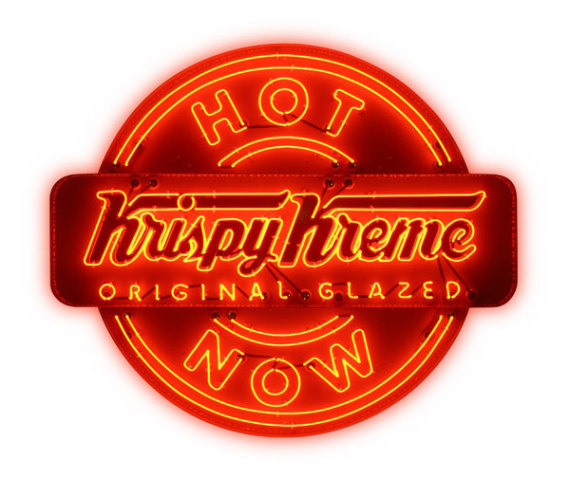 The all so famous Krispy Kreme Doughnut drop
It's a global tradition that can never go out of style! For those of you who live in Lagos, you must have felt the Krispy Kreme presence during the first weeks they were about to open their stores- sharing Joy across Lasgidi with free boxes of doughnuts in different locations.
That's not all, on the day the stores opened the lines got crazy. Wondering why?
It's simple, the first 300 guests that registered got prizes that would knock your socks off!
Ranging from a Dozen doughnuts and coffee every week for a year to a dozen doughnuts and coffee every month for 3 months! So watch out they might just be opening a store near you soon.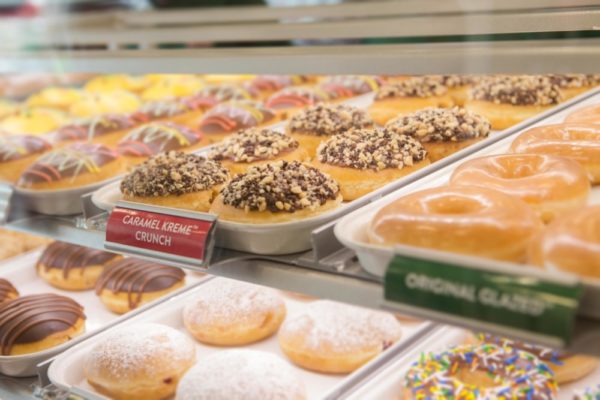 Krispy Kreme is Big on Coffee too
What goes better with a delicious doughnut than a hot cup of coffee? Nothing!
Krispy Kreme in Nigeria offers an African blend roasted right here in Lagos and brewed to the perfect complement to their awesome doughnuts. For every coffee lover that walks into the Krispy Kreme stores in Nigeria between 7am-11am to get coffee, leaves with a complimentary original glazed doughnut- a great breakfast fix after a drive through the manic Lagos traffic. In keeping with their commitment to quality, they only use fresh milk – which makes their coffees and cold drinks truly tantalizing.
The Krispy Kreme Brand Logo surely has the curious cats guessing
Have you ever wondered why the Krispy Kreme logo looks like something you've seen but you can't seem to pin exactly what? You're not the only one!
Well, it turns out that it's a bowtie—and is often referred to as "the bowtie!" The idea is that the bowtie means business. Their retail space provides a unique ambience to do business, grab a coffee and a snack while you talk plans and numbers. Oh, and the dozen is the perfect item to bring to the boardroom when you need a long meeting! Check out their Victoria Island store too, there is a section upstairs with a meeting room.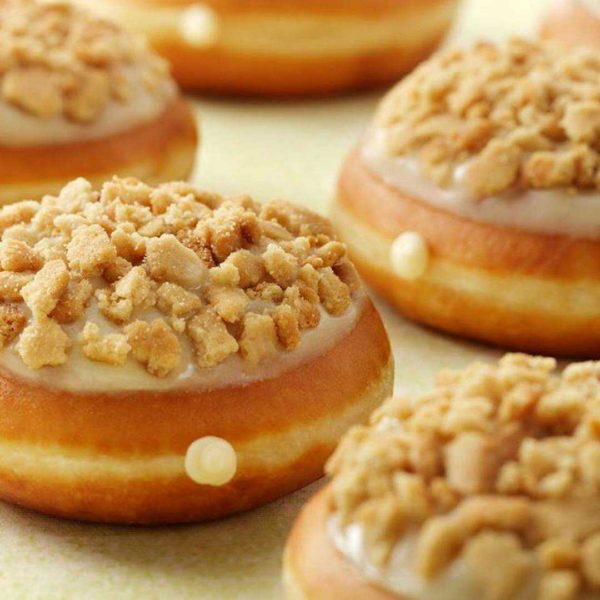 Krispy Kreme is more than a doughnut and coffee shop
If you think Krispy Kreme in Nigeria is just about the usual coming in to buy a doughnut or drink, you are in for a surprise! Not only do they host birthday parties in their store, they go as far as creating memorable experiences at outdoor events like weddings, birthdays, corporate events and so many other activities with their ever so famous doughnut tower!
For the Love of Free Wi-Fi
Krispy Kreme doesn't only share Joy across Nigeria through doughnuts, but Wi-Fi too.
Do you know there's an abundance of free Wi-Fi at Krispy Kreme stores in Nigeria? Just connect your device and off you go, no passwords needed.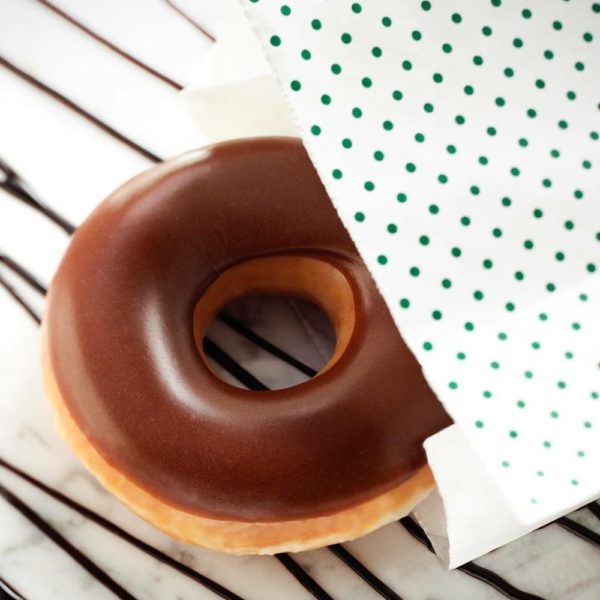 Giving back is dear to the Krispy Kreme Brand
Remember all those free doughnut drops? Well, they also believe in engaging with and giving back to the communities. One way they are doing that in Nigeria is through their affiliation with Socially Africa. Projects which have included; Girl Code Africa , Art for A Cause and Love Box– spreading smiles and love one box at a time
There's something for Everyone
We know doughnuts are an indulgence – but there are lots of choices for those who want a state sensation – there are even lower sugar varieties that includes three different flavours: The proudly Nigerian Nutzy crunchy peanut butter, lightly drizzled and carrot cake. Guess what; There's a promo running on it Get 6 of the lower sugar variety doughnuts with 2 Chillers (Frozen drinks) for only N3,900 that means you save N2,000! Sounds like a bargain.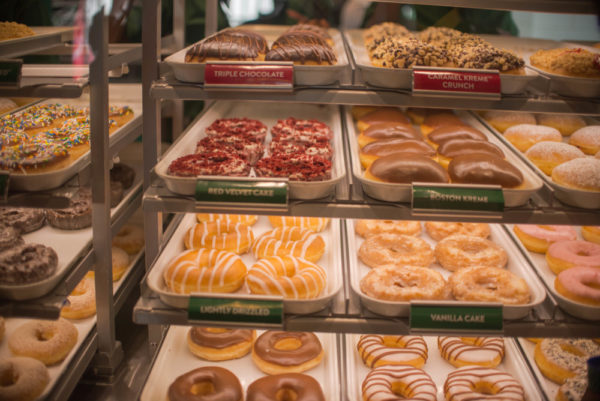 There have also been a few whispers around that Krispy Kreme in Nigeria is working hard to expand their doughnut varieties in order to bring some truly traditional flavours that Nigerian's love into the market, So the future sounds exciting.
---
Sponsored Content